Core Values
At the heart of Norwegian Defence Materiel Agency's (NDMA) integrity system lies the NDMA's core values: integrity, respect and responsibility.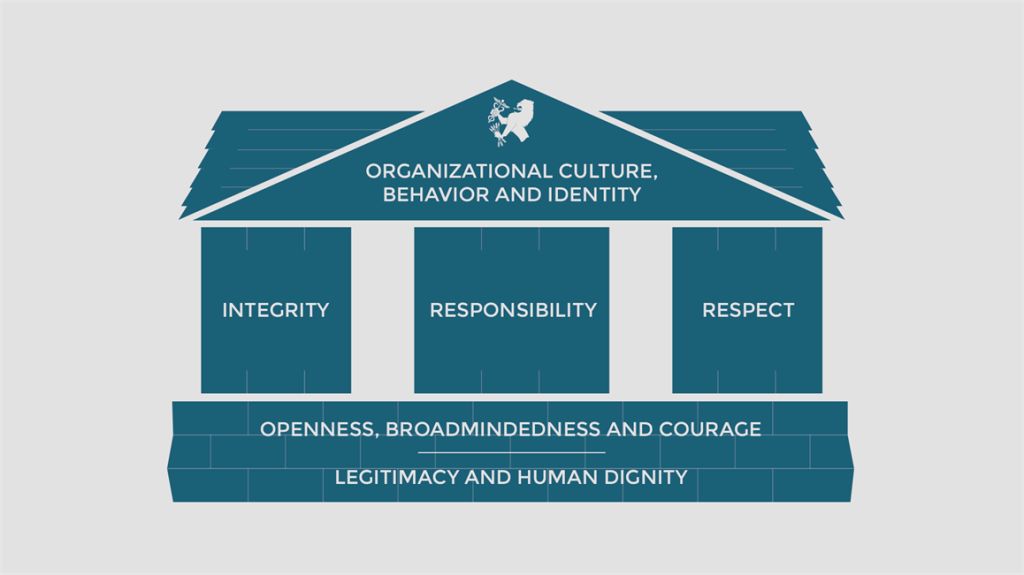 Well-defined and common values and standards constitute a sound basis for building and sustaining a healthy organizational culture. NDMA's three core values express what we stand for and reflect what our stakeholders expect from us.
Integrity expresses the particular requirements and expectations to our leaders and employees. Integrity shall be an integral part of leadership and operations in NDMA.
Responsibility expresses the discipline and decisiveness that are necessary in order to achieve NDMA's ambitious goals.
Respect describes in a good manner how we shall carry out the important mission that society has given us as well as how we shall treat each other. The nature of NDMA's assignment requires employees with a high ethical standard that consistently demonstrate proper attitudes and behaviour.
NDMA is also committed to internalize​ the core values that have been defined for the Norwegian defence sector as a whole. In addition to responsibility and respect, the core values of the Norwegian defence sector are openness, broadmindedness and courage. Moreover, we are guided by the values and standards of the Norwegian Armed Forces who have legitimacy and human dignity as fundamental values and respect, responsibility and courage as core values.
Our values are to form the basis of all activities. Reflection, awareness building, training and communication efforts shall enable us to work in accordance with our values.​